How a Shed Can Solve More Than Storage Problems
How a Shed Can Solve More Than Storage Problems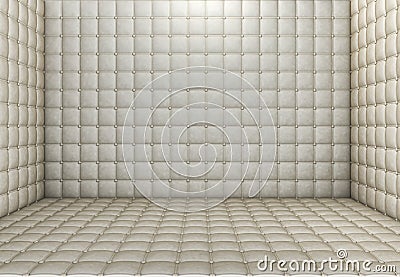 We all know that a shed is the perfect place to store a lawnmower and yard tools, but a nicely outfitted shed can serve a multitude of other uses as well, making your life more organized and less stressful. Following are some uses for sheds that you may not have considered:
Gain space. Get your tools, toys, holiday decorations, sports equipment, bikes, cans of paint, or pretty much anything in order by placing them in a storage shed complete with shelves, hooks, cabinets, or loft storage space. Sheds can be designed and built in nearly any size or shape for nearly any purpose to help you get your clutter under control and accessible. However, a shed can do more than free up garage or yard space; you can empty entire rooms in your house by using a shed as a home office, craft or hobby room, or as conditioned storage space by insulating the shed walls and roof and installing a small wall air-conditioner/ heater.
Get in shape. A shed can make a great home gym, yoga room or workout space. Instead of storing workout equipment under the bed or in the closet (and never taking it out), give it a dedicated space of its own. This way the treadmill won't end up covered in discarded clothing and is available for use at a moment's notice. As a bonus, you have a private space for working out, free from distractions.
Start a business. One of the best places to start a fledgling business is from home, but finding a quiet, dedicated space to work can be difficult. A shed with a finished interior and climate control can provide the perfect home office, allowing you to keep work and home life separate while keeping costs low.
Make guests feel welcome. Clear out a spare bedroom in your house by moving stuff out to a shed so your guests feel comfortable instead of sharing space with the family computer or sewing machine. Another option is to build a shed for use as a guest cottage so your company is nearby but not in the way.
Get your budget under control. Move your bill paying area off the kitchen table into its own space free of distractions into a shed set up as a home office. You'll find you plan better and stress less.
Learn something new. Plan to take up painting this year, learn stained glass making or finally put together the family scrapbook? A shed can be transformed into a great hobby room that allows you to leave your masterpiece or collection undisturbed and out of the way between work sessions. It also is the perfect complement to gardening and woodworking hobbies.
Reduce stress at work. Working from home several days a week can reduce stress from commuting and office politics, but only if the work space is out of the path of home life. A shed can provide a perfect home office, free from the clamor of children and television and able to be closed up during non-work hours so you can leave work behind on the weekend and evenings.
Go back to school. Give yourself the best chance for success by providing a dedicated study room in your own back yard with a custom shed, wired and internet ready.
Escape. A comfortably outfitted shed can be made into a comfortable hideaway to read, write, surf the web or watch t.v. Hang a hammock and decorate with a beachy theme to feel like you are in a Caribbean cottage or create a library with all your favorite books. Create the perfect environment for writing your novel.
Entertain. A shed can be transformed into the perfect man cave for watching football, a tiki hut style bar, a cigar bar, or pretty much any type of space that you envision. Or use it for an outdoor kitchen to wow your company with your culinary skills.