10 Ways to Make Money Online
10 Ways to Make Money Online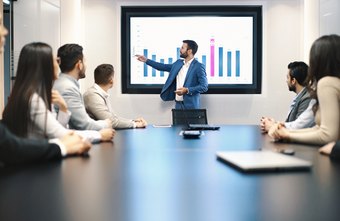 eBay
People have been making money from eBay, since it was first launched back in 1995. There's literally tons of information and advice on the net on how you can too. For the novice though, you're best just to start with selling all the unwanted items around your house or flat. Once you've got through you all your unwanted stuff, then you need to source some more items. You can go down the professional route and buy up items from a wholesaler and then resell them on. Or, another alternative way is to visit car boot sales and buy up other people's stuff for reselling. You can buy up stuff for virtually nothing at car boot sales and then resell on eBay for massive mark ups.
Online Freelance
If you have skills, you might be able to put them to good use and make some money from them. Initially this section was just going to be about the virtual assistant opportunities, but then I figured there is so much more out there. If you have basic admin skills, then virtual assistant is one route to go down. You can get paid to be someone's assistant whilst sitting in the comfort of your own home As with any type of assistant, you will be employed to do a number of tasks. They might want you to reply to emails. Perhaps do a bit of research. Maybe make some phone calls. Perhaps even arrange to have some flowers sent to someone. Payment varies, as does hours and tasks. However the good thing is you can choose to do as little or as much as you want. If you only have a couple of spare hours a day, you can choose jobs that only require that amount of time. Not everyone needs a virtual assistant to work 8 hours. As well as virtual assistants, there are whole host of other jobs out there that people are outsourcing to freelancers. Admin, research, financial (accounting, book-keeping, financial advice), legal, computer programming, website create, graphic design and so on and so on. The brilliant thing about it is, that it's open to anyone. The people looking to outsource the jobs are just wanting the best person at the best price. They aren't concerned with who you are, where you are from, how old you are, etc… For more information Google search 'freelance jobs'.
Bonus Bagging
Casino and gaming sites offer out bonuses to new sign-ups. The reason they do this is in the hope, that once you have signed up with the free bonus they will be able to convince you to keep playing and therefore keep spending money. Normally what the casinos will do is match your first deposit. So, if you deposit $100, they will match it with another $100. Sounds good, right? Well, unfortunately, what they then do is put a rule on how you can withdraw the free money. They make you actually play it. And only after having wagered enough, are you then allowed to withdraw it. But, there are systems out there, that will help you reduce the odds of losing and increase the chances of winning. Remember, this isn't technically gambling because you are playing with the 'free money' the casino gave you. You can withdraw your initial deposit at any time. To get the best results you'll have to put in about 2 or 3 hours a day worth of playing time. There are loads of sites out there that will give you lots of detailed information about how to get into bonus bagging, the best casinos offering the best bonus as well techniques, systems and software to make things easier for you. Google search 'bonus bagging' for more information.
Paid for content
Paid for content is something that has continued to grow over the past few years with a number of fairly popular websites. What exactly is 'paid for content'? It's just as it sounds. The websites will pay you to submit content to their site. The kind of content you can supply and the amount of money you can make varies. The typical type of content that websites that will pay for include photos, music, graphics, videos, product reviews, website templates, sound effects. As for how much money you can make, it usually depends on how popular your content is. For example, if you decide to submit photos, you will be paid each time someone pays the website to use that photo.
Get paid to read emails
You can actually get paid just for reading emails. Seriously! The kind of money you can make isn't exactly mind blowing (usually about half a cent per email), but over the course of a long period of time, you'll soon rack up a decent stash. Some of these emails companies require you to click on a link, some expect you to open the email for certain period of time. Shop around. Find the best email for cash program for you. For more info, try doing a Google search for 'get paid to read emails'.
Cashback
Perhaps not technically considered a way of making money, so much as 'saving' money. There are numerous 'cashback' sites out there that will give you money back on any online purchases you make through them. This doesn't mean buying directly from them, they're not a shop. What it means is, if you visit their site first and then, for example, click on a link that takes you to Amazon and buy some books – the cashback site will then give you money back. How much many depends on each individual merchant and how much of an internet shopaholic you are. For more information and to find out what sites you can get money back from, Google search 'cashback websites'.
Amazon
Think eBay, but just for books. Have you got a load of books that you've read and fancy selling on? Well, you can actually become a 'used book seller' on Amazon. If you don't have the books to sell, then you can easily get some. As with eBay, the best place to look to get some stock, is car boot sales. Alternatively, it's always good to check out charity shops too. They seem to get stacks of books and sometimes don't have the space to store them, so sell them off extremely cheaply.
Blog
Feel like you have a lot to talk about? Or maybe you just think what you have to tell the world is interesting. Enjoy typing? If you answered yes to any of these, maybe you should start up your own blog. Your blog can be about anything. You can write about your daily life. You could just write your thoughts or aspirations. You could write about your hobbies or interests. It's entirely up to you. However, to make the best money from your blog, you have to make it interesting. One of the most famous bloggers, Perez Hilton, charges advertisers $54,000 a week to post on his website. But his blog is about celebrity gossip, so obviously the interest is huge. If you're talking about going on a family holiday, then you're hardly going to get many visiting your blog and will ultimately struggle to make any money from it. When you do set it up though and get people visiting, you can start looking to make some cash from it. There are few ways to do it – all of which are essentially advertising. If you are getting big numbers of visitors you can offer advertising space. Or you can write 'paid for posts', meaning companies will pay you to review their products and write about them on your blog. Or, you can make money doing affiliate marketing and writing about products that you are an affiliate of and make commission on.
Affiliate Marketing
Affiliate marketing is fantastic way of making money online. In basics terms, you're acting as a salesperson for a website that is selling a product. They will then give you commission on everything you sell. You sign up as an affiliate they will give you a unique link that records every time someone makes a purchase after clicking on that link. It's then down to you to do the advertising and marketing to get people clicking on that link. The kind of returns on affiliate marketing are what make it so attractive. When you hear about people making thousands of dollars on the internet in a day doing the minimal of work, then it usually through affiliate marketing.
Forex Trading
Ever fancied dabbling in the stock markets, but got put for whatever reason? Maybe Forex Trading is up your street. Forex or Foreign Exchange trading is fast becoming a popular way of making money online. Instead of trading on stock markets, you're trading on foreign currency. There are obvious pros over normal stock market trading. It's open 24 hours meaning you can react to any breaking news that could affect to the markets. The trades are usually done without commission being paid and as the market is always moving, there's always trading opportunities. Forex Trading also allows to trade on margin, meaning you can buy and sell on more than the amount you hold in your account. This margin is a 100:1 leverage meaning you might only on have $10,000 in your account, but you can do trades valued up to $1,000,000 which allows you to make big profits very quickly. There are many, many websites and forums out there to help you with forex trading.